We have Some of the Most Exceptional Wedding Limos
There is no doubt that our limousine service DC is one of the best choices when it comes to the transportation for your wedding.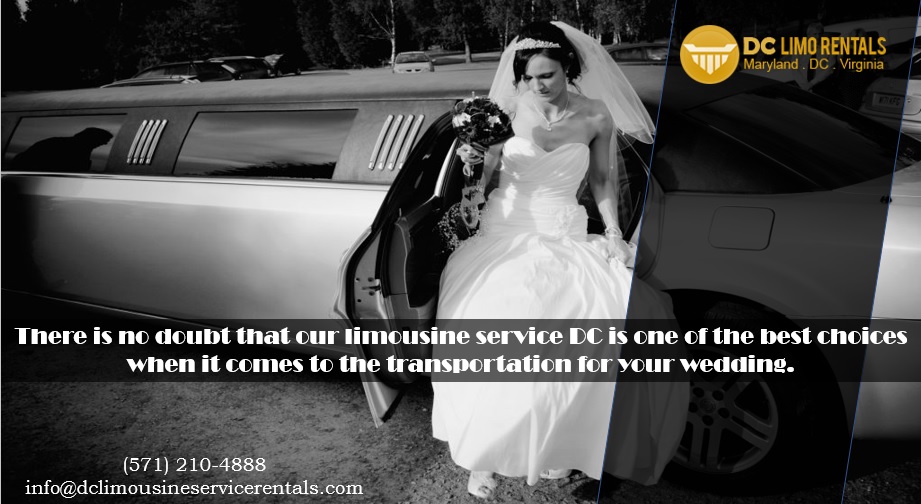 We will make sure that every single detail regarding your arrangement is taken care of in order for you to be able to have a relaxing ride.
Every moment you spend on board a limousine Washington DC will be a pleasant one as we have some of the finest vehicles available and some of the best drivers at the wheel. Count on us to provide a fantastic experience and get you to your ceremony on time.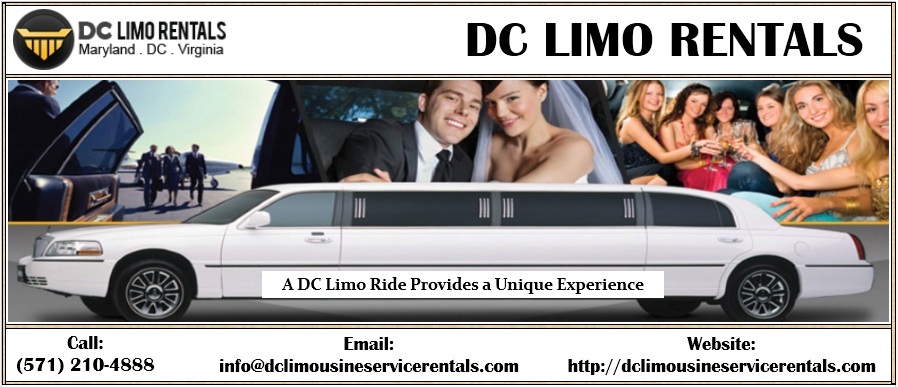 A Perfect Transportation Solution For Any Occasion
If you are looking for a limo rental in DC to take care of the transportation for a party, a prom. Or even a wedding, then you are in the right place as we are here to provide just that. It does not matter what kind of event you are attending; it is always a smart idea to show up in a classy limo as it will undoubtedly leave a strong impression on everyone. Consider hiring our limousine service DC if you want to experience true high-class transportation.
You Can Reach Us At All Times
Unlike many other car services. We are available 24/7, and you can get a vehicle to come to your location in a matter of minutes at all times. If you are in need of any additional information regarding our services, feel free to contact us today.
(571) 210-4888
info@dclimousineservicerentals.com