Royal Driving
The vehicle of Queen Elizabeth will be completely overshadowed by the selection of the limousines we have to offer. Our marvelous limousines are specially designed for you. We offer you a pleasant ride for all occasions and circumstances. We are Limo Service in DC Area and we offer different classes of vehicles at affordable prices. Attractive models will make you feel like royalty every time you ride with us. So don't wait, and contact our agents immediately.
Vehicles for All Occasions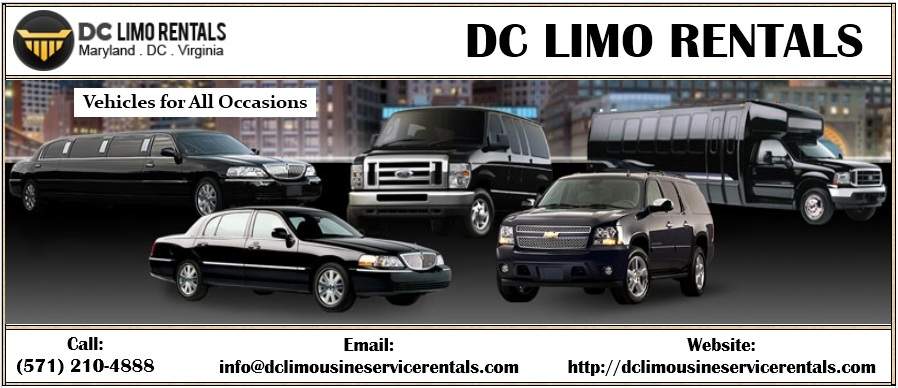 Whether you decide to rent a limousine for a special event, or just ride through the city, you can rely on us. DC Limousine Service has tried to provide you with a vehicle that suits your needs and wishes. Our ethics is built on the realization of your plans so you do not need to worry about the delay, annoying traffic jams because we are here to provide a solution. We have very low rental rates, and what is even more tempting is the fact that we are available 24/7. Take a look at your vehicle offer and call us to arrange for all the details.
A Sensation at The Wedding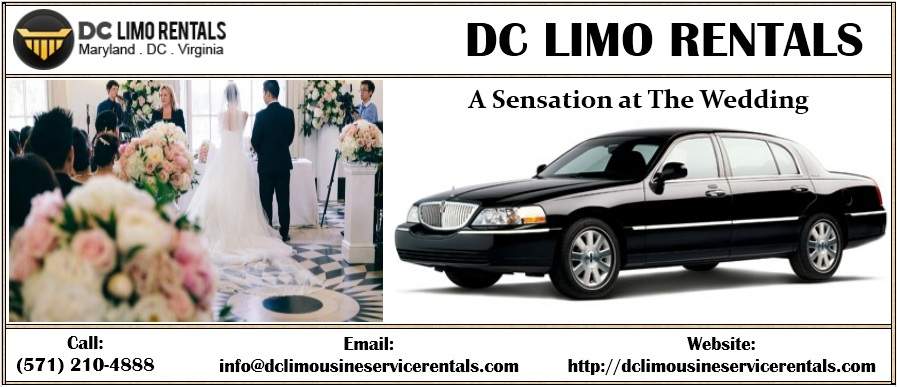 It is well known that on every wedding the newlyweds draw a lot attention which is why is essential to make a good impression. You and your spouse will be a talk in the family for a while, and you want them to remember your wedding as one of the coolest ever. You can accomplish that with a limo that comes with DC Limousine Rental package. Incredibly wide vehicle selection, professional chauffeurs and a whole team trying to think a perfect way to make your celebration memorable and glamorous. Call us today at (571) 210-4888.